• anime • cosplay • crunchy roll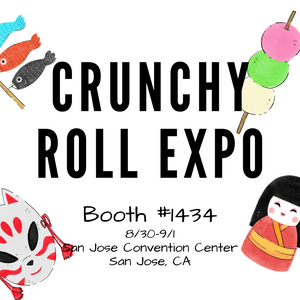 CRX-Crunchy Roll Expo Report! This past Labor Day Weekend our team traveled to San Jose to attend Crunchy Roll Expo at the San Jose McEnery Convention center! We were in the vendors hall at booth #1434 and boy did we have FUN. It was such an amazing experience meeting and talking to everyone. We made a few friends there, and also gained a few fans. THANK YOU for the loveeeeeee!  Our team honestly had a blast, cosplaying characters from JoJo's Bizarre Adventure, Revolutionary girl Utena...our Loli-Kei outfits didn't make it to the event, but hopefully they'll debut at the next...
---
• anime • anime expo • cosplay • cosplay nails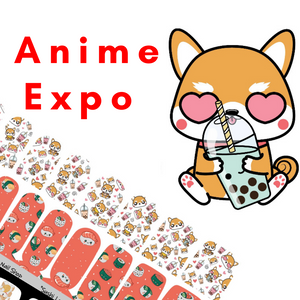 Anime Expo 2019 This past weekend has been AMAZING! We were fortunate to have an interactive station at Annex at Anime Expo this year and it was a BLAST.  Thank you so much for all the love and support. There were so many of you that dropped by our booth! We did more free demos than we could even keep track of! To top it off, we debuted our "Happy Ella" Collaboration Nail Pops with our friends and fans at Anime Expo and they were a hit. Congrats to all the WINNERS of the daily raffle we had. If you...