• anime nail art • anime nails • cosplay nails • demon slayer nails • kimetsu no yaiba • nail tutorial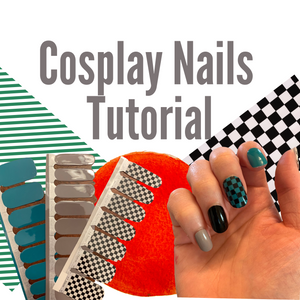 Update: ****BREAKING NEWS JUST IN TIME FOR FANIMECON 2022 AND ANIME EXPO!!!**** We now offer CUSTOM nail wraps and press-on nails!!! Design your own anime nail wraps!!! Say WHAT!?!? CLICK to design your own nail wraps now! Oh, launching shortly after is our custom PRESS-on nail service.  Have you jumped on the "Kimetsu no Yaiba" (Demon Slayer) bandwagon yet? We have, and we are OBSESSED with it! Would you believe it if I told you that I read the entire manga (available with subscription…Viz Media) in 3 DAYS. It was THAT good. When we were planning out these nails, I...
---
• anime • anime expo • cosplay • cosplay nails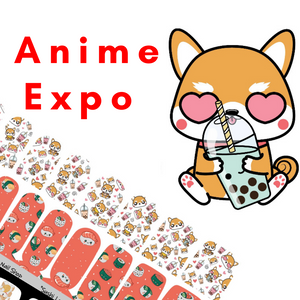 Anime Expo 2019 This past weekend has been AMAZING! We were fortunate to have an interactive station at Annex at Anime Expo this year and it was a BLAST.  Thank you so much for all the love and support. There were so many of you that dropped by our booth! We did more free demos than we could even keep track of! To top it off, we debuted our "Happy Ella" Collaboration Nail Pops with our friends and fans at Anime Expo and they were a hit. Congrats to all the WINNERS of the daily raffle we had. If you...