• anime • anime nail art • anime nails • Pokémon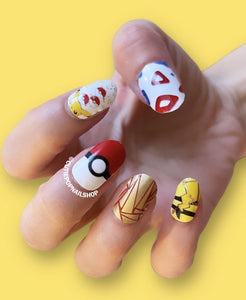 Discover 15 amazing Pokémon nail designs you'll want to catch in 2023! Our latest Cutie Pop Nail Shop blog showcases a variety of creative Pokémon-inspired nail art, including custom Gotta Catch 'Em All & Pikachu custom nail wraps, pastel Eevee evolution nail art, and stunning hand-painted designs featuring your favorite characters. Get inspired and embrace the world of Pokémon with these awesome new Pokémon nails!
---
• anime nail art • anime nails • cosplay nails • demon slayer nails • kimetsu no yaiba • nail tutorial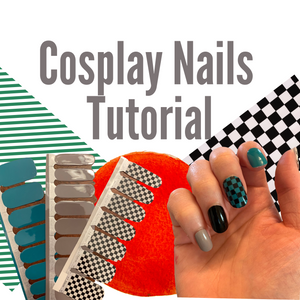 Update: ****BREAKING NEWS JUST IN TIME FOR FANIMECON 2022 AND ANIME EXPO!!!**** We now offer CUSTOM nail wraps and press-on nails!!! Design your own anime nail wraps!!! Say WHAT!?!? CLICK to design your own nail wraps now! Oh, launching shortly after is our custom PRESS-on nail service.  Have you jumped on the "Kimetsu no Yaiba" (Demon Slayer) bandwagon yet? We have, and we are OBSESSED with it! Would you believe it if I told you that I read the entire manga (available with subscription…Viz Media) in 3 DAYS. It was THAT good. When we were planning out these nails, I...